Referenten
---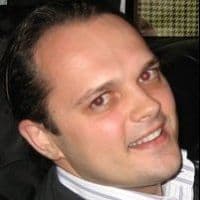 Dominik Żynis
Head of Communications
Mastercoin Foundation
Dominik Żynis is currently working with Mastercoin Foundation as their Head of Communications. Previously, Dominik was Managing Director of Chloregy a new media firm focused on corporate social responsibility and business sustainability technologies and practices, served in various sales and alliances capacities at Oracle, Hyperion Solutions, and eMeter/Siemens. In 2001 he co-founded State Software, where he was responsible for the specification leading to the making of JSON and the JSON libraries in use by billions of machines today. Dominik was the last employee of Electric Communities, the creators of E, a programming language for peer to peer smart contracts. He holds a BA in Economics from Middlebury College in Vermont, and is completing a MSc in Industrial Management and Economy from Blekinge Institute of Technology in Sweden.
---
Radoslav Albrecht
CEO & Founder
Bitbond.net
Radko is the CEO and founder of Berlin based peer-to-peer Bitcoin lending platform Bitbond.net. Before becoming an entrepreneur, he worked as a senior consultant at Roland Berger for four years. He advised companies from financial services and other industries in restructuring and refinancing situations. Radko's most recent assignment was the merger of two African banks. Prior to that, Radko was in London with an investment bank where he dealt with structured equity products at a sales & trading desk. Radko published Bitcoin related articles with Bitcoin Magazine, DGC and CoinDesk. He holds an economics degree from Witten/Herdecke university and is fluent in German, English and Slovak.
---
Lutz Auffenberg
Attorney
WINHELLER Attorneys at Law and Tax Advisors
As a banking and finance lawyer, Lutz Auffenberg deals with questions regarding regulations and required licenses for financial service providers (such as BaFin licenses), counseling large corporations and newly minted startups alike. Those licenses are often required for businesses operating with cryptocurrencies, such as Bitcoin and Litecoin. Lutz is one of three WINHELLER attorneys that have worked on challenging domestic and international Bitcoin cases. Together, they have advised a number of prominent Bitcoin companies, including, but not limited to, exchanges and contests. His expertise further includes the 'Zahlungsdiensteaufsichtsgesetz' (German law for payment providers). In addition to German, Mr. Auffenberg is fluent in French and English.

---
Johann Barbie
Co-founder
37Coins
Johann Barbie is a co-founder of 37Coins, an SMS Bitcoin wallet service tackling the global remittance market. He is an engineer by trade and started his career at IBM where he gathered deep knowledge in enterprise system architecture and security.
Since his discovery of Bitcoin he spends his time as a full-time crypto-currency expert and is a frequent speaker at Bitcoin meetups in Berlin.
---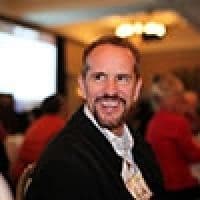 Steve Beauregard
CEO & Founder
GoCoin.com
Steve is serial entrepreneur with a keen eye for emerging technologies and the business instincts to develop companies in the critical path of the trends. In the early 90's, Steve helped DIRECTV launch the first commercial satellite television service in the US and Latin American countries. He played a key role in the design and integration of their business systems and the in-country rollout of service. As the Internet gained steam, Steve identified email as the next "killer app" and launched a successful Enterprise Messaging and Collaboration practice for international fortune 100 companies. In 1998, Steve took that practice mobile after RIM showed him an early prototype of a two-way mobile email pager (the device was ultimately rebranded as the BlackBerry.) Recognizing the trend early, Steve positioned his company REGARD as the first west coast BlackBerry partner and at one point become the largest independent reseller of BlackBerry products in the US. After the Y2K craze, REGARD expanded into a high-end boutique Internet strategy firm to compete with Razorfish, March-First and the like. REGARD quickly added clients TRW, VPA (bought by Fidelity), DIRECTV and John Deere while the mobility division landed Sony Pictures, Universal Studios, Wells Fargo Bank, Countrywide, Hughes, LIONSGATE, Creative Artists Agency and myriad state & federal gov't agencies. In 2003, REGARD opened an Indian software development subsidiary and established a nationwide reputation with RIM, Microsoft, AT&T, Sprint/NEXTEL, & Verizon a "go-to" mobile and eCommerce company. Steve has been COO of a publicly traded eCommerce business, conducted due diligence and made countless angel investments into startups, acted as outside business process and technology strategist to countless "C-Level" executives of Fortune-500 and SMB Businesses. Steve was featured in Entrepreneur Magazine (9/07), is often quoted in trade rags, and speaks at southern California universities & tradeshows on entrepreneurship, mobility, social media, and NOW cryptocurrencies!
---
Eric Benz
Director of International Operations
GoCoin
Eric has been involved in the 'payments technology sector' for the best part of a decade and has delivered retail payment solutions for the world's largest merchant brands transforming the way in which they sell and ship to their worldwide customers. He continues to lead innovative Pay-Tech solutions for the rapidly emerging digital currency and mobile wallet markets. Eric's specialties mainly lie in providing and integrating a wide range of merchant services in combination with accelerating brand and product development. Being at the forefront of mobile and alternative payments has allowed Eric to stay informed and engaged with merchants and payment service providers alike. Eric's expertise is vast in the European and emerging markets. He has worked in many different places immersing himself with localized payment solutions for the under banked consumers who live in low card penetration demographics. Whilst working in Russia, he was instrumental in establishing and scaling combined online/offline retail whilst pushing for rapid adoption of mobile app ecosystems. Eric's involvement in the Digital Currency Space is vast and he is working with some of today's most innovative and exciting financial technology companies. Shaping the future of money is the main driving force for Eric currently in this ecosystem and he is focused on providing innovative financial services to mature and emerging markets. With eyes set on the future, Eric is building a bridge, which connects the old world of money transmission to this new world of finance. Currently Eric serves as a director for the UKDCA (UK Digital Currency Association) and advises companies like GoCoin, Expresscoin, and many others.
---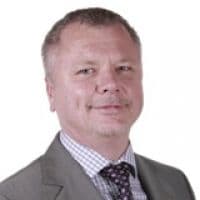 Tamás Blummer
Founder and CEO
Bits of Proof
Founder and CEO, Tamás Blummer is an engineer, as well as a Financial Risk Manager. He worked for decades in Investment Banking in Research, Trading and Technology roles at Deutsche Bank, Frankfurt Germany, MSCI and Morgan Stanley in Budapest Hungary. Tamas is also well known by the pseudonym grau in the IRC channel and Forum of core Bitcoin developers.
---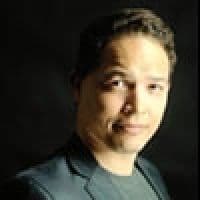 Malcolm CasSelle
CEO
Timeline Labs
Malcolm CasSelle is currently CEO of Timeline Labs, the leading solution for media companies to discover, display and measure engaging content based on social signaling. Malcolm former lead MediaPass as CEO, the leading digital subscription solution for content publishers serving clients like CBS's Jim Rome and well known newspapers and digital publishers. Prior to that, he was CEO of Xfire, the 22M registered user social network for video game players. Malcolm acquired expansion capital and charted a pivot for the company from advertising to premium paid models. Prior to that, Malcolm was Regional GM with majority of P&L responsibility for Groupon's joint venture with Tencent in China called Gaopeng. Based in Shanghai, he continually exceeded revenue targets starting from zero to millions of US dollars per month. Those operations were valued at over US $500M at Groupon's IPO. Earlier in his career, Malcolm was a co-founder of PCCW, now a publicly traded telecom based in Hong Kong valued at $27 billion USD. During his career, he assisted in raising billions for PCCW's public offering and hundreds of millions for other private transactions. He holds degrees in Computer Science from both MIT and Stanford University and speaks both Japanese and Mandarin.
---
Adam Cleary
Director and Chief Executive
Cavenham Capital Limited
Adam Cleary is director and Chief Executive of Cavenham Capital Limited, an investment management firm based in London that is authorised and regulated by the UK Financial Conduct Authority. Cavenham Capital is the owner and sponsor of Bullion Bitcoin Limited, a new bitcoin venture that enables Professional Investors to exchange gold bullion and bitcoin.
Prior to founding Cavenham in 2005 Mr Cleary was Head of CEE Corporate Debt Research at ING Bank NV in London from 2003 to 2005. Prior to that, he worked in a senior role trading emerging market debt, loans and other instruments on a proprietary basis at Mizuho International in both London and Hong Kong from 2000 to 2002. From 1997 to 1999 he worked at Dresdner Kleinwort Benson trading emerging market debt, including loans and local currency instruments. Previously, from 1995 to 1997, Mr Cleary worked as a Portfolio Manager at Hydra Capital Management, principally focusing on emerging market debt in Latin America and Russia.
---
Wendell Davis
CEO, Humint and Founder
Hive
Wendell is the CEO of Humint, a brand consultancy that creates digital currencies for making good. He is also the founder and principal creative force behind Hive, an easy-to-use Bitcoin wallet and merchant discovery platform. Before finding himself in the impassable clutches of cryptocurrency addiction, Wendell wore the hats of both game developer and Internet entrepreneur. He is passionate about decentralization, operational security, and, paradoxically, excellent user experience design.
---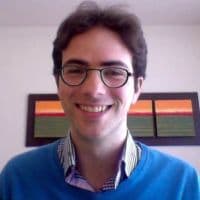 Tuur Demeester
Author
Tuur Demeester is author of the Dutch newsletter MacroTrends, which was the first subscription based financial newsletter to consistently recommend Bitcoin as an investment, starting from when it was $5 in early 2012. He travels extensively and is well connected with Bitcoin innovators in Europe, United States and Argentina. After reading Ludwig von Mises' Human Action as a student, Tuur decided to drop out of university and pursue his studies in a self-directed manner. He co-founded the Murray Rothbard institute in 2007 and later translated Jesus Huerta de Soto's Money, "Bank Credit, and Economic Cycles" into Dutch. He also co-founded two private schools, one in Belgium and one in the Netherlands.
---
Dolf Diederichsen
CEO & Co-Founder
bit4coin.net
Dolf is CEO and co-founder of bit4coin.net in Amsterdam, a bitcoin gift card service where customers can buy gift cards with Euros and redeem them for bitcoin. Prior, Dolf worked for 5 years for the Boston Consulting Group as a project leader in Germany and Japan advising clients from financial services and automotive. In his projects, he focused on marketing, sales, and strategy topics. He holds a degree in business administration from the University of Cologne, specializing in Finance and Statistics, and spent one year at Hitotsubashi University in Tokyo. He has also completed a 2-year banking apprenticeship in Germany. Dolf speaks English and German, and gets by in Japanese.
---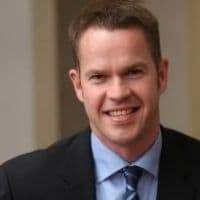 Oliver Flaskämper
Geschäftsführer
Oliver Flaskämper is Managing Director of Bitcoin Germany GmbH, which operates under bitcoin.de Germany's first, largest, and so far the only marketplace for Bitcoins. The Bitcoin Germany GmbH in this case works as a tied agent with the Fidor Bank AG in Munich together. Oliver is also a board member of the Federal Association Bitcoin and engaged there in the field of regulation, taxation and finance.
---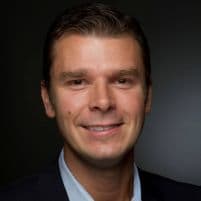 Matthew G. Roszak
Bitcoin Venture Investor, Co-Founder
SilkRoad Equity
Named as one of the "who's who of the crypto-currency world" by The Wall Street Journal, Mr. Roszak is a Bitcoin investor and speaker, and has backed several Bitcoin start-ups including GoCoin and ExpressCoin. Mr. Roszak is also the Chicago City Leader for BitAngels, the largest Bitcoin investment network in the United States. Mr. Roszak is co-founder and vice chairman of SilkRoad Equity, a global private investment firm. Mr. Roszak has spent over 18 years in private equity and venture capital and invested in excess of $1 billion of capital in a broad range of industries.
---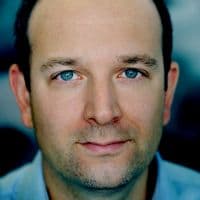 Pamir Gelenbe
Partner
Hummingbird
Pamir is a Partner at Hummingbird Ventures and an expert in digital media and e-commerce companies. Pamir serves on the board of Peak Games, MarkaVIP and On Device Research. London-based, Pamir speaks fluent English, Turkish and French. Previously, he co-founded Flytxt, a pioneer in mobile marketing technology in Asia, Europe and the US. Prior to that, he worked at Morgan Stanley Capital Partners, D.E.Shaw and Juno Online Services. Pamir received his BS in Electrical Engineering Summa Cum Laude from Duke University and a Master of Science in Operations Research from Columbia University. He led the selection committee of two Web/Mobility Tech Tours and is a Mentor on the London Business School's Entrepreneurship program. Pamir is the founder of the Nubridge Venture Summit, an invitation-only event which brings together Turkey's best Internet entrepreneurs and a number of international investors.
---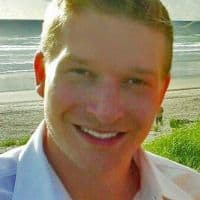 Benjamin Gorlick
COO
Cloudhashing.com
Born and raised in Anchorage, Alaska. My background is in Computer Science and Industrial Process Engineering. I'm an entrepreneur at heart, and spent 8 years serving as President for Global Engineered Products, a company specializing in highly engineered product solutions for Gold Mining and Petroleum industries. Bitcoin's allure stirred my passion for international business causing me to reach out to Emmanuel Abiodun and develop Cloudhashing.com as the world-wide leader in Bitcoin mining virtualization. My motto is "Passion, Enthusiasm, and Fun!"
---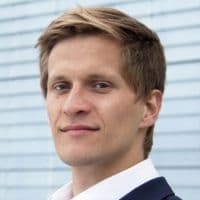 Jan Goslicki
Co-founder
BitcoinsBerlin
Jan Goslicki (24) has a passion for mathematics, global economics, politics and entrepreneurship. His fascination is the technology that's changing all of that: Bitcoin. As a co-founder of BitcoinsBerlin.com, he established a Bitcoin Startup Incubator to market global mobile payment and e-commerce solutions for small and medium-sized businesses, online merchants, retailers, freelancers and private users.
---
Ron Gross
Executive Director
Mastercoin Foundation
Ron has graduated from the Technion with an M. Sc in Computer Science. He has worked at several companies, ranging from small startups to Google, and has an extensive experience in web architecture, security, and algorithms. Ron has been continuously involved with Bitcoin since March 2011, spreading the word, knowledge, and love of Bitcoin. He is a firm advocate of open source, transparency and decentralization of power and technology. Ron co-founded the Israeli Bitcoin community and foundation and is a board member of the Mastercoin Foundation. He was a partner in Bitcoil, the first Israeli exchange. He also briefly worked on Bitblu in the summer of 2013. As of November 2013, Ron is the Executive Director of the Mastercoin project.
---
Nir Halutzy
Account Executive
Incapsula
Nir Halutzy is an Account Executive at Incapsula, a provider of Web Application Firewall, DDoS Protection, Load Balancing & Failover, on a Global CDN. Nir is managing the accounts of some of the world's leading Bitcoin Exchanges, online trading & gaming platforms and ecommerce websites. Nir has years of experience as a Professional Services Engineer and Product Manager at companies as Backweb, XMPie and WRNTY.
---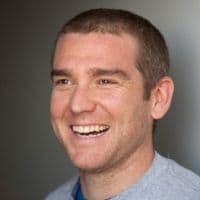 Jesse Heaslip
CEO
Bex.io
Jesse is the CEO of Bex.io, a white-labeled digital currency exchange platform. A fire starter at heart, Jesse founded Vancouver's largest Co-Working space, Launch Academy, Vancouver's largest technology Meetup, Pixelcrafters and is the Exchange ambassador for the Humint project. Before Bex, Jesse thrived as a designer, developer and marketer at startups on three continents and brings a passion for proliferating digital currencies into everyday lives. When he is not re-imagining the exchange space, you can find him on a ski hill, airplane or hiking in the Coastal Mountains.
---
Hans Henrik H. Heming
Interim CEO
BIPS
Hans Henrik is serial entrepreneur - in the 1994/95 he established one of Scandinavia's first web agencies Albatros Network, merged into Connecta, now known as Creuna. In 2005 he co-founded Wemind, a social media agency. In 2009 he also co-founded Fourmation, an idea lab, focusing on the creation of startups. Chairman of the eCommerce Foundation in Denmark between 2002 and 2013. Former board member at The Federation of Danish Industries, and on the board of the Top Level Domain Administrator DK-Hostmaster

Currently Hans Henrik is working as Interim CEO at BIPS, with a special focus on market- and business development.

---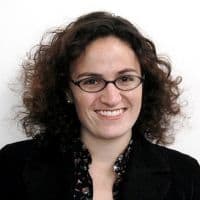 Marcia Hofmann
Attorney
Marcia Hofmann is an attorney who litigates, counsels, writes, and speaks about a broad range of technology law and policy issues. In 2013 she launched a boutique law practice focusing on computer crime and security, electronic privacy, free expression, and intellectual property. Prior to that, she was a senior staff attorney at the Electronic Frontier Foundation, where she continues to serve as special counsel. She is also a non-residential fellow at Stanford's Center for Internet and Society and an adjunct professor at University of California Hastings College of the Law. Follow her on Twitter at @marciahofmann.
---
Christian Jacken
Financial Specialist and Bitcoin/Cryptocurrency Entrepreneur
LiquidDemocracy.de
Christian Jacken is the inventor (together with John Washington Donoso, 2004) of the peer-to-peer e-democracy concept called "Liquid Democracy" (www.LiquidDemocracy.de), which years later became famous in connection with the German Pirate Party reaching 13% in national polls before crashing due to internal struggles. Christian grew up in Germany and Brazil and went through two cycles of government price controls, money confiscation, accelerating inflation and collapse of the Brazilian currency, until the adoption of a relatively sound monetary policy in 1994. He studied economics and philosophy and gained experience as a journalist, financial analyst and trader, consultant and entrepreneur. After running for the German Parliament in 2013 for Berlin he is dedicating himself to Bitcoin/cryptocurrency evangelism and entrepreneurship.
---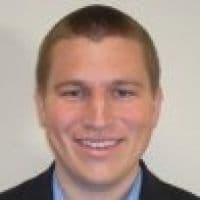 David Johnston
Managing Director
BitAngels Fund, Co-Founder, BitAngels.co and Board Member at MSC Protocol Foundation
David adds value by creating the original vision for his start-up companies and by building up a talented team that can make that vision a reality. In 2013, he co-founded BitAngels.co, the world's first global veteran entrepreneur & angel network investing in Bitcoin. In 2011, David co-founded Engine Inc. and began assembling a team of talented programmers to build the Alpha version of the software with the goal of automating our digital lives. In 2007, he founded General Governance to identify locations for the private provision of security, patrol, restitution, mediation, and arbitration services.
---
Brian Klein
Partner
Baker Marquart LLP
Brian Klein is a partner at the litigation boutique Baker Marquart LLP and the chair of the Bitcoin Foundation's legal advocacy committee. Brian is a former United States federal prosecutor with extensive trial experience whose practice focuses on high-stakes criminal defense and civil litigation matters. Brian represents clients (many of whom are involved with bitcoin ventures) in the United States and around the world. Brian also teaches a criminal practice seminar at USC's law school.
---
Aaron Koenig
Managing Director
Bitfilm and Organizer, Bitcoin Exchange Berlin (BXB)
Aaron has been active in the Internet industry since 1994. He is the organiser of the Bitcoin Exchange Berlin (BXB), Europe's first in-person Bitcoin exchange. He is also the managing director of Bitfilm, a film production company specialised on commercial animation and the head of marketing of Bits of Proof, a company that develops software solutions for Bitcoin enterprises.
---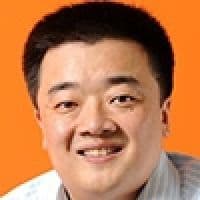 Bobby Lee
CEO and co-founder
BTC China
Bobby Lee is the CEO and co-founder of BTC China, the first, and now largest Bitcoin exchange in China. Bobby started his career in Silicon Valley, as a software engineer at Yahoo!, pioneering the earliest online communities on the Internet. He then moved to Shanghai, China, where he has been for the past 7 years. He was the Director of Software Engineering at EMC in China, innovating in Cloud Computing and Cloud Storage. After that, he became the CTO of SMG BesTV, the leading IPTV company in China, and also the world's largest, by subscriber base. Most recently, he was Vice President of Technology for Walmart's new China E-Commerce business, based in Shanghai. Bobby graduated from Stanford University with B.S. and M.S. degrees in Computer Science, and was also a Mayfield Fellow there. He is now finishing up his Global E-MBA program at CEIBS. In his spare time, he enjoys traveling, photography, watching movies, and playing poker.
---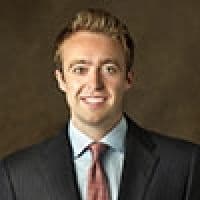 Jaron Lukasiewicz
Chief Executive Officer
Jaron Lukasiewicz is the Chief Executive Officer of Coinsetter, which offers a high-performance levered trading platform for Bitcoin. Prior to Coinsetter, Jaron was the Co-Founder of Ticketometer, an social media-focused online ticketing platform. Prior to that, Jaron was an Associate at The CapStreet Group, a Houston-based private equity firm, and an investment banker at J.P. Morgan and Madison Williams in their global investment banking groups. Prior to that, he was a summer analyst at SPB Partners, a Las Vegas-based private equity firm. Jaron is fluent in Spanish and Portuguese. Jaron graduated from Rice University on the President's Honor Roll with a Bachelor of Arts in Economics.
---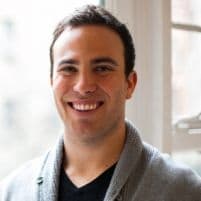 Benji Markoff
CEO & Founder
Founder Shield
Benji has been involved in the NY Startup Scene since graduating college. His time in the community fostered an intense passion for providing services that make entrepreneurs' day-to-day lives a bit easier to manage and helped him realize how much the startup community needs an education on the importance of proper insurance coverage and risk management practices. With Founder Shield, Benji is filling this need.
---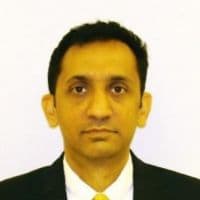 Ashok Misra
CISSP, Chair, CNP Payment Forum and Founder
Alina Consultants
Ashok Misra, CISSP has built ecommerce systems for Amazon.com, Real Networks and Linden Labs ( Second Life) . He is the founder of Alina Consultants Inc, a boutique consulting firm advising and building solutions for ecommerce merchants on epayment architecture and security. He has considerable experience in crypto currencies and in particular in building bitcoin purchase paths. He is widely regarded as a Payment Security Expert and possesses in-depth knowledge on PCI Compliance. He has a deep knowledge of country specific payment methods and mobile payments. He is the Chairperson for the European Customer Not Present Payments Forum (EU CNPPF).
---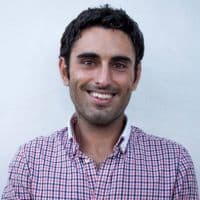 Justin O'Connell
Author, Bitcoinomics, CEO
GoldSilverBitcoin
Justin O'Connell is the author of Bitcoinomics and the fiction work Town & Country. He is the CEO of GoldSilverBitcoin and a co-founder of BitcoinATM. He also hosts the radio show Our Very Own Special Show and is an active music producer.
---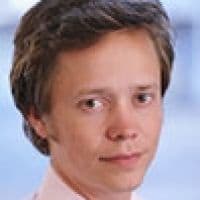 Brock Pierce
Managing Director
Crypto Currency Partners
Brock Pierce is a 15x entrepreneur best known for pioneering the market for digital currency. He is Co-Founder of GoCoin, expresscoin, BlockStreet, ZenBox, and Crypto Currency Partners. Pierce is a sought-after commentator on the Bitcoin economy and sits on the Board of the Bitcoin Foundation. Pierce is a prolific angel investor, city leader of BitAngels Los Angeles and runs the first Bitcoin syndicate to achieve top 10 status on AngelList. Pierce has raised more than $200 million on behalf of his companies and led more than 30 acquisitions in his career. Pierce's entrepreneurial activities are focused in the areas of digital currencies like Bitcoin, gaming, ad tech and payments. He is the founder of IMI Exchange, the worlds leading digital currency marketplace for games with sales exceeding US$1 billion annually, which raised over $100 Million from blue chip investors such as Goldman Sachs and Oak Investment Partners; ZAM, one of the world's largest media properties for gamers with more than 15 million monthly users which was sold in January 2012 to Tencent; IGE, the company credited with pioneering the market for digital currency in online games, which generated $100 million in revenue in 2006 and was sold in early 2007. He is also a founder of Playsino, Five Delta, Evertune, GamesTV, Digital Entertainment Network. Pierce also led the acquisition of Xfire from Viacom. Pierce is also an active supporter of non-profit and advocacy organizations and is a member of Clinton Global Initiative. He has also been a guest lecturer at Stanford, USC, and UCLA.
---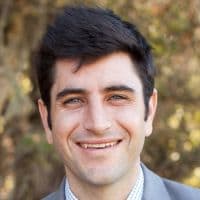 Scott Robinson
Bitcoin Lead
Plug and Play Tech Center
Scott has been involved with Bitcoin dating back to 2011. At first an avid enthusiast, Scott's interest quickly escalated through 2012 and 2013, when he took responsibility for the Silicon Valley Bitcoin Meetup and began implementing Plug and Play's Data Center solutions for Bitcoin hosting and mining. Currently, Scott leads Plug and Play's Bitcoin Accelerator Program and manages a mini-fund for early stage Bitcoin startup investments. Under Scott's direction, the Bitcoin Accelerator program plans to enroll 10 startups Q1 2014 and make several additional investments over the course of the next year. With development, operational and management experience, Scott also serves as the Webmaster & Digital Marketing Manager for Plug and Play Tech Center in Sunnyvale, CA.
---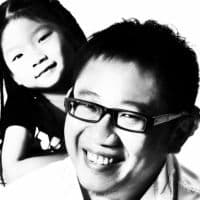 Calvin Soh
CCO, Humint and Founder
Ninety Nine Percent
Calvin was a combat engineer sergeant, a fast food chef, lifeguard, telemarketeer, traffic at Ogilvy, employee of the year, account executive, copywriter, voted no.1 by Campaign Brief Asia, Fallon NY and Mnpls ACD, Fallon Asia President and ECD, Publicis Asia Vice Chairman and CCO. Now he's an urban farmer, investing in start ups and ideas that democratize good, Board of Singapore Productivity and Innovation board, consulting, vintage road bike enthusiast, speaker at Vegas SXSW and married, fathered and thus impervious to pain and suffering.
---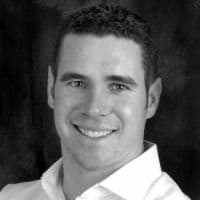 P. Bart Stephens
Co-Founder and Managing Partner
Stephens Investment Management, LLC (SIM)
Bart Stephens is a Co-Founder and Managing Partner of Stephens Investment Management, LLC (SIM). Stephens Investment Management is family owned and operated hedge fund and venture capital firm. Bart and his brother brad invented and pioneered "Nanocap" investing – venture capital style investing in the public markets focused on sub micro-cap equities. Bart has a background as both an operating entrepreneur and a venture capitalist. Prior to co-founding SIM, Bart was Executive Vice President, Venture Capital for Ivanhoe Capital Corporation (ICC), an international investment firm. Before joining ICC, Bart was a founding investor and head of corporate & business development for Oncology.com. Oncology.com grew to become the Internet's largest cancer related web site before being sold to Pharmacia (now Pfizer). Prior to Oncology.com, Bart spent more than two years with E*TRADE, an early leader in online financial services. While at E*TRADE he held senior positions focused on product marketing, business development and corporate development. Bart has been a guest lecturer at four different business schools and testified in front of the President Council on Science and Technology – all before the age of 30. Recently, Bart's investment activity has been focused on Bitcoin. SIM has made venture investments in GoCoin, ExpressCoin, and Coinsetter. The Stephens Family office is also a limited partner in two leading Bitcoin venture funds. Bart is a co-founder of Hash Dynamics LLC and Verabit. Bart earned a BA degree in Political Science from Princeton University in 1997. While at Princeton, his academic work focused on the intersection of information technology and national security issues. His work on Info-terrorism in the mid 1990's involved consulting with the U.S. Department of Defense and other federal agencies to analyze the Internet's impact on national security and intelligence-related policy. Bart lives in Tiburon, California with his wife Amanda (P'94) and their two children.
---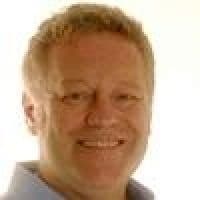 Michael Terpin
Co-Founder und CEO
BitAngels and SocialRadius
Michael Terpin co-founded BitAngels, the world's first angel network for digital currency startups, in May, 2013, with Engine CEO David Johnston and four other founding members. The distributed angel network currently has more than 100 members, representing $15 million in capital for bitcoin and cryptocurrency investments. Terpin is also CEO of SocialRadius, one of the nation's first social media marketing firms, and Terpin Communications, a leading international high-tech PR firm, where he launched some of the biggest success stories of the consumer Internet era, including America Online, Earthlink, and The Motley Fool. Success stories at SocialRadius include the viral outreach for recording artist Will.i.am's Yes We Can video during the Obama campaign (which won an Emmy, Webby and Clio Gold Lion), as well as social media event marketing for Live8 and LiveEarth, and blogger outreach for Participant Media ("The Cove") and several divisions of Philips. SocialRadius is headquartered in Las Vegas, with offices in Los Angeles, New York and San Francisco. Terpin also founded Marketwire, one of the world's largest and most technologically sophisticated company newswires. Originally known as Internet Wire, Marketwire was acquired in 2006. Terpin holds an MFA in Creative Writing from SUNY at Buffalo and degrees in Newspaper Journalism and English Literature from Syracuse University, where he serves as an advisor to its top-ranked Newhouse School of Public Communications and was inducted into its prestigious Wall of Fame in 2000. Terpin is also an investor and advisor to many media and technology companies, including FundAmerica, Liquipel, Stockr, Virurl, Walls360, YouMail and XFire.
---
Deborah Thoren-Peden
Partner
Pillsbury Winthrop Shaw Pittman LLP
Ms. Thoren-Peden is the leader of the firm's Consumer & Retail industry team as well as leader of the firm's Privacy Group.  She was also a former member of the Firm's Managing Board.  Her practice focuses on banking, electronic commerce, privacy, anti-money laundering and the Office of Foreign Assets Control regulations. She represents and advises bank and non-bank financial institutions (both domestic and international), money transmitters, high-technology, Internet, telecommunications, insurance and a variety of other types of companies. Her primary area of practice also includes the Bank Secrecy Act, investment products, electronic funds transfers, gift and prepaid cards, escheat of unclaimed property, web site terms and conditions, privacy programs and policies, co-branding and licensing agreements, advertising, bank operations, bank deposit products and services, Fair Credit Reporting Act, fair lending, interstate banking, risk management, compliance, contract review and outsourcing arrangements.  Ms. Thoren-Peden participates on the NACHA Council for Electronic Billing and Payment; NACHA's new Global Payment Forum US – International Committee; and NACHA's new Mobile Payment Committee, as well as the ATMIA Debit Council, Bank Operations Committee Association, and is a member of the National Retail Association, the Direct Marketing Association, and the California Retailers Association.  Ms. Thoren-Peden is one of the leading attorneys in the country in the field of electronic payments, Internet banking, gift and prepaid cards.  Her area of practice includes the Electronic Fund Transfer Act, state money transmitter licensure laws, NACHA Rules, state and federal laws and regulations related to money services businesses, gift cards, prepaid cards, etc. 

---
Mark Welle
Co-Founder and COO
BitcoinBrothers GmbH & Co. KG
The co-founder and COO of BitcoinBrothers GmbH & Co. KG is Mark Welle, who is an electronic technician for devices and systems, IT-Professional and former Master Sergeant at the German armed forces. He founded BitcoinBrothers in May 2013 together with his brother Maik Welle. The BticoinBrothers GmbH & Co. KG is about to set up 22PH mining power in a data center in Island. At the end of the year 2012, the Idea was to develop a FPGA or other mining hardware. At the beginning of year 2013 Mark decided to leave the German army and become an entrepreneur. Now BitcoinBrothers are short before to set up their data center including a 2.2PH cloud mining service.

---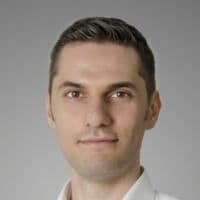 Stanislav Wolf
Founder, Consultant
World BTC UG
Stanislav Wolf is a consultant with a passion for digital currencies, he is an investor in several bitcoin start-ups, co-founder of the first bitcoin conference in Germany and organizer of the World-Bitcoin-Forum. He explored the possibilities of digital currencies during his studies at the University of Applied Sciences Bonn-Rhein-Sieg and was one of the first bitcoin users in Germany.
---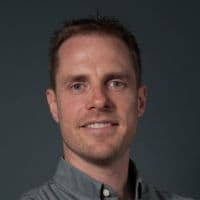 Josh Zerlan
Operations Manager
Butterfly Labs
As Butterfly Lab's Operations Manager, Mr. Zerlan is responsible for operations within Butterfly Labs, as well as long term product evolution and development. Mr. Zerlan has an excellent track record of identifying industry trends, capitalizing on upcoming product and service vacuums that will present an excellent opportunity for fast, nimble start ups to fill. Mr. Zerlan designed, built and deployed one of the most recognized Bitcoin mining pools. He has also operated a successful ISP for over a decade. He has held roles as diverse as IT, banking system administration, network & system architect, database administration, hardware development and medical robotics and image guidance. Mr. Zerlan is an Army Veteran, having served during Desert Shield and Desert Storm as a Korean linguist in the 1990's and holds degrees in Computer Information Systems, Computer Science and Liberal Arts.
---